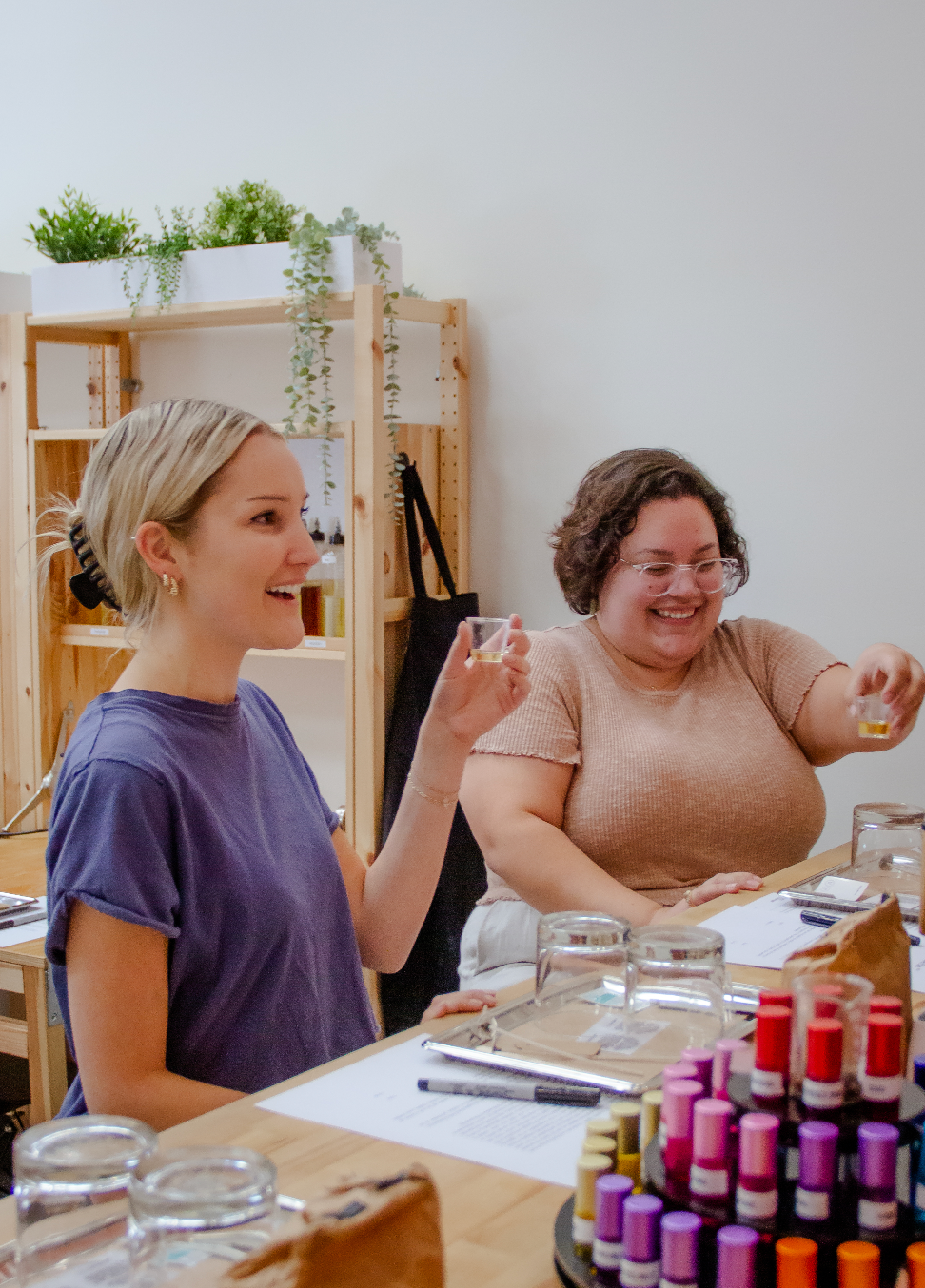 A ONE OF A KIND EXPERIENCE
A popular activity among Houston-natives and visitors alike, The Candle Bar experience teaches you the science behind candle making and fragrance crafting.
Located at 731 Yale St, Houston, TX 77007 inside Forth & Nomad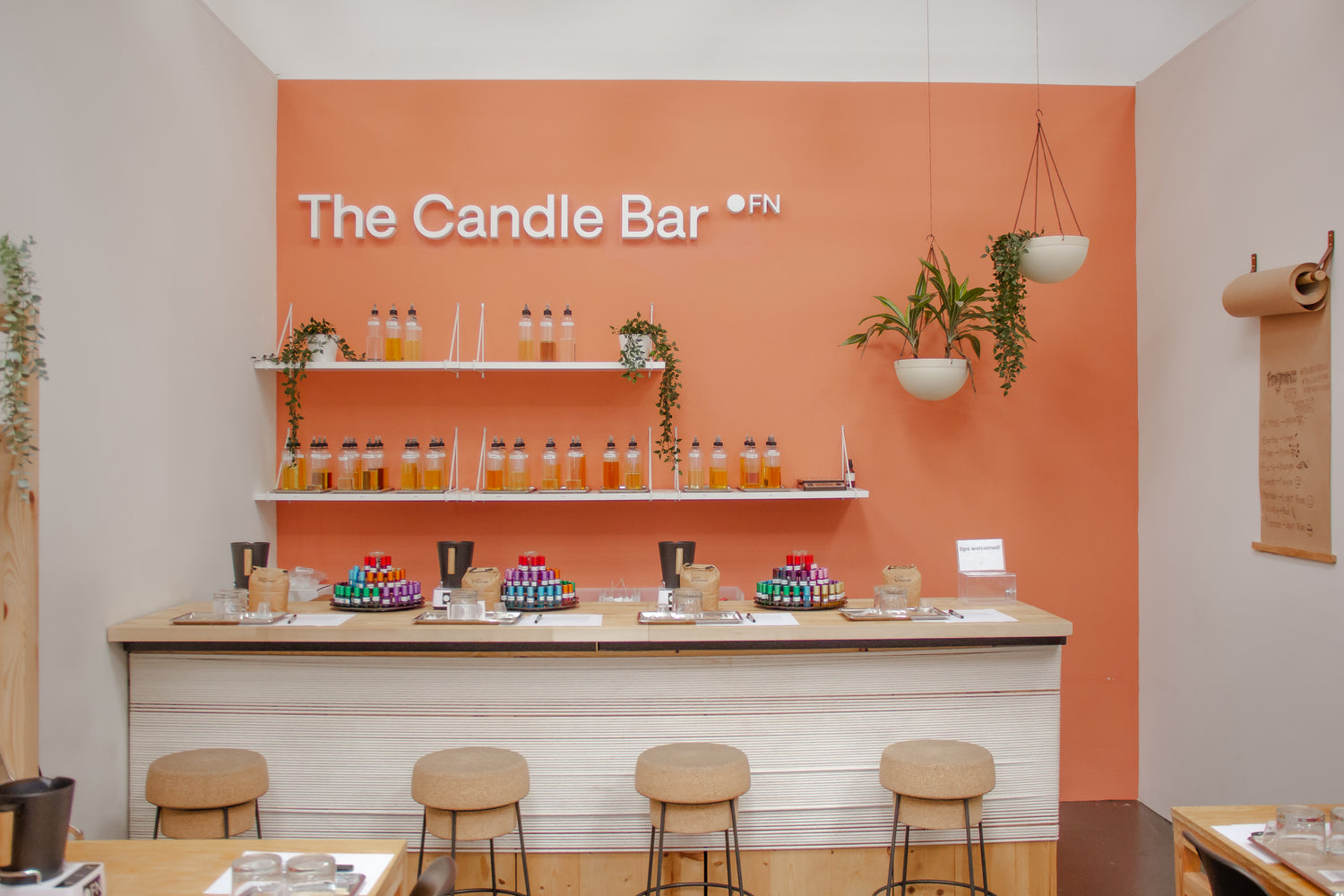 About
In 2017, prepared to take a chance on an idea, Morgan Sommer left the corporate lifestyle behind and opened Forth & Nomad's first brick-and-mortar, in the up-and-coming Houston Heights neighborhood. What began as a small 500-square-foot storefront has grown into the 4000-square-foot location that houses the brand today. This is where the dreaming was cooked up for The Candle Bar.
Hours
MON - FRI - 3:00 pm - 7:00 pm
SAT - 11:00 am -7:00 pm
SUN - 11:30 am - 6:00 pm
CLOSED - New Year's Day / Thanksgiving Day / Christmas Day